KEANU REEVES WILL STAR AS 'JOHN CONSTANTINE' IN THE BIG SCREEN ADAPTATION OF DC-VERTIGO COMICS' "HELLBLAZER", FOR WARNER BROS. SPRING 2003 ...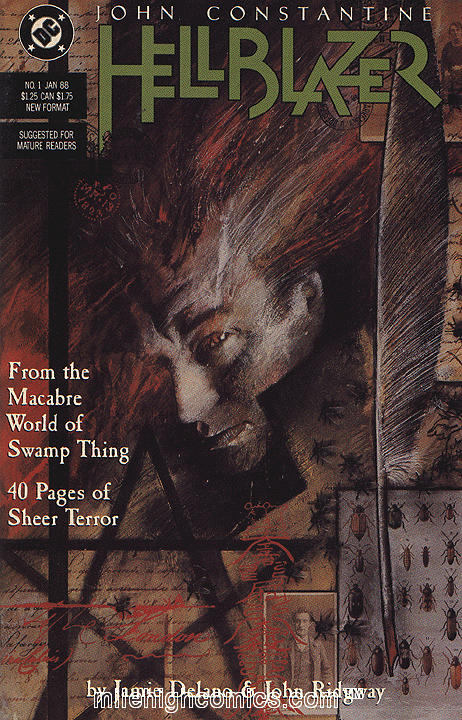 'John Constantine' was created in 1985 by writer Alan Moore appearing in DC's "SWAMP THING" comic book, as a semi-regular starting with issue #38.

In 1988 he received his own DC-Vertigo 'adult' comic book series "HELLBLAZER", written by Jamie Delano and drawn by John Ridgeway.

Writer Garth Ennis took over the series beginning with issue #40, introducing a 6-part story, focusing on Constantine as a hell-fighting character with a terminal disease.

Although the character professes to knowing 'some magic', he is essentially an ordinary (and much flawed) con-artist that takes on the demonic forces of the 'Unholy Triumvirate' ...