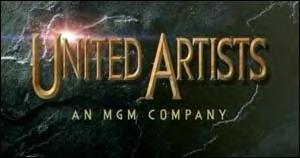 DARK BLUE
UNITED ARTISTS and INTERMEDIA FILMS are proud to present "DARK BLUE".

On the streets, its everyone for themselves - and the streets are where policeman 'Eldon Perry' (Kurt Russell) honed his craft.

Perry is a veteran cop in Los Angeles, a member of the LAPD's elite Special Investigations Squad, known for his tough street tactics, fiery temper, and a willingness to do whatever it takes to bring someone to justice. He plays fast and loose with the rules and goes over the line - until another cop vows to bring him down.

When the SIS takes on a high-profile case, Perry is assigned along with SIS rookie 'Bobby Keough' (Scott Speedman), who soon learns the grim realities of police intimidation and corruption. Meanwhile, Assistant Chief 'Holland' (Ving Rhames) is the only man in the department willing to stand up to the SIS and its powerful, dangerous boss 'Jack Van Meter' (Brendan Gleeson). The SIS is a tight brotherhood, and no one has ever dared to take them on - until now.

While Perry and Keough attempt to solve the case, Holland tries to end Perry's brand of singlehanded "justice".

Directed by Ron Shelton from a screenplay by David Ayer, based on a story by James Ellroy, "DARK BLUE" also stars Michael Michele and Lolita Davidovich. The film was produced by Caldecot Chubb, David Blocker, James Jacks and Sean Daniel, with executive producers Moritz Borman, Guy East and Nigel Sinclair. The production team features Barry Peterson as director of photography, production design by Dennis Washington, editing by Paul Seydor, costumes by Kathryn Morrison and music by Terence Blanchard ...
NICHOLAS NICKLEBY
Based on Charles Dickens' classic novel, the premise of "NICHOLAS NICKLEBY" centers on young Nicholas' father dying and leaving his family penniless, forcing them to venture to London to seek financial assistance from their 'Uncle Ralph'.

Ralph's immediate intentions are to split and exploit the family with Nicholas quickly hustled off to a school run by 'Wackford Squeers'.

Nicholas eventually runs away with fellow schoolmate 'Smike' and the two set off on a bizarre adventure to find and reunite the Nickleby family ...
Academy AwardŽ-nominated writer/director Douglas McGrath on adapting Dickens' 'NICHOLAS NICKLEBY' :

"I saw there was a fairly simple way to cut it down and make a good movie by just following Nicholas story ... the heart of the story ..."

Once McGrath finished his draft, he gave it to producers John Hart/Jeffrey Sharp of Hart Sharp Productions, a New York-based production company with recent credits "BOYS DON'T CRY" and "EMMA".

"I felt the story was every bit as relevant to our world today as when it was written," says John Hart. "Dickens was one of the foremost social commentators of his day ... I also love Dickens theme of creating a family in the absence of one, which is what Nicholas does throughout his journey."

With script in hand, the producers held a dramatic staged reading. "We knew it would give Doug a personal opportunity to hear his words for the first time with actors," says Hart, "and for us as producers to get a sense of how the adaptation would work with an audience.

"We also wanted to invite potential studio distribution executives ... in particular, Bingham Ray from United Artists expressed early interest in the project ..."