SNEAK PEEK WARNERS "T3" SKYNET SCHEMATICS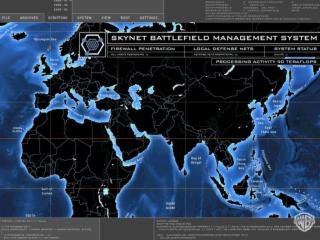 " ... A decade has passed since John Connor (NICK STAHL) helped prevent Judgment Day and save mankind from mass destruction. Now 25, Connor lives 'off the grid' -- no home, no credit cards, no cell phone and no job.

" ... No record of his existence. No way he can be traced by Skynet -- the highly developed network of machines that once tried to kill him and wage war on humanity ..."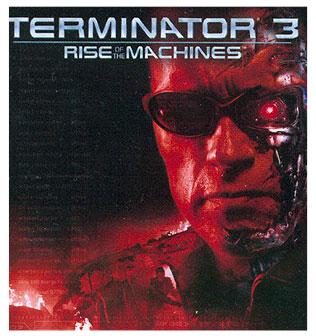 CLICK THE "T3" TO VIEW WARNERS NORTH AMERICAN TRAILER !

CLICK THE BANNER TO VIEW THE EUROPEAN TRAILER !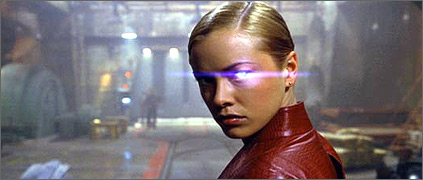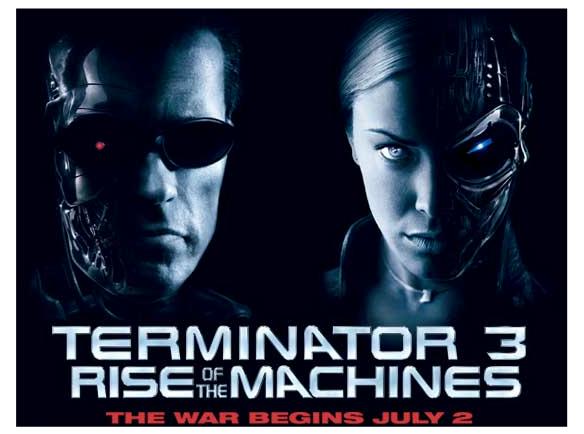 MCFARLANE UNVEILS HIS "T-X"

Warner's "TERMINATOR" franchise has earned more than $550 million worldwide.

The third feature "T3 : RISE OF THE MACHINES", introducing the female 'T-X' killer robot, will be accompanied by quality licensed product including Todd "Spawn" McFarlane's "T3" action figures.

"T3" GEARS UP FOR OFFICIAL COMIC PREQUEL

Beckett Publications has acquired the license for official comic books based on Warner's upcoming "T3 : RISE OF THE MACHINES".

June 2003, Beckett will release the two-shot comic book prequel "TERMINATOR 3 : BEFORE THE RISE" written by Ivan Brandon, story by Jeff Amano and art by Goran Parlov/Salgood Sam.

The second set of comics, another two-shot, will be the official movie adaptation "EYES OF THE RISE" with story narration by the 'T-X' female Terminator, written by Miles Gunter, and art by Mike Hawthorne/Rick Remender.

The new Beckett "TERMINATOR" comic books will be published monthly, following the release of the movie adaptations.