NICOLAS CAGE IS REVVING UP TO PLAY SKULL-HEAD BIKER 'JOHNNY BLAZE' ...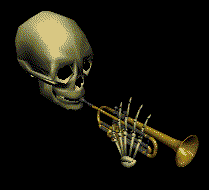 Nicolas Cage confirms that Columbia is prepping Shane Salerno's "GHOST RIDER" screenplay for early 2003.

The new script will go for a PG-13 rating, as the previous treatment, by David "Blade" Goyer was rejected by Sony for being 'too violent'.

"The comic-book world is originally a world that was a fantasy place for children and younger people," Cage said in a recent interview. "By making it hard R, you'd alienate some of those younger people, who want to go to the movies and get lost in that world. So I can understand the argument for that."

Cage is interested in the role of the comic book's flaming skull-head character 'Johnny Blaze' because " ... I always thought it was interesting: the concept of a character who's in the dilemma of making a deal with a negative force and then trying to do something positive with it".

Sony Pictures acquired all rights to Marvel's "GHOST RIDER" from Dimension, which placed the project in turnaround.

Premise of "GHOST RIDER" (originally a supernatural-western comic book) is the story of 'Johnny Blaze' who makes an unholy pact in an effort to save the woman he loves.

Blaze's deal turns out to be a devilish trick and he is doomed to be the demonic GHOST RIDER "on a journey to reclaim his life, his love and his soul ...".