Geoff Stier has joined Gale Anne "Hulk" Hurd's Valhalla Motion Pictures, to oversee development/production of the company's slate of film/television projects, including Paramount's developing live-action feature "Aeon Flux".
Created by Peter Chung and Howard E. Baker, the ruthless heroine "AEON FLUX" debuted as an animated series June 1991 as part of MTV's 'Liquid Television' format.
BULLWINKLE SETTING THE WAYBACK MACHINE FOR CGI "MR. PEABODY & SHERMAN"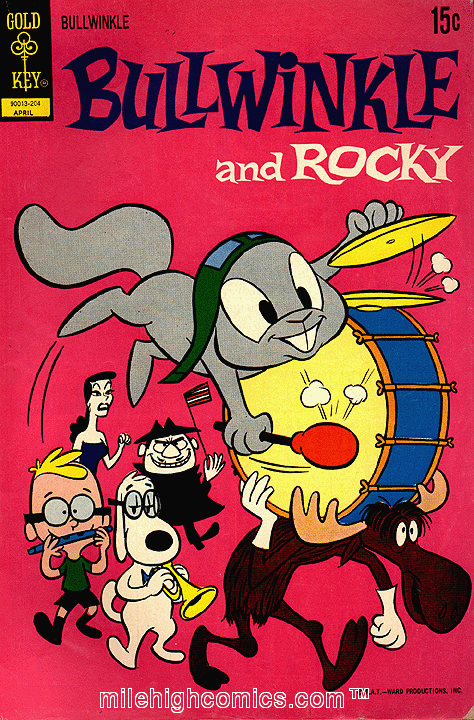 Sony-based Sprocketdyne Entertainment and Bullwinkle Studios will develop/produce live-action/CGI feature "Mr. Peabody & Sherman", based on the cartoon characters first appearing in Jay Ward's 1959 classic animated TV series "Rocky and His Friends."

Premise of "Peabody" features a super-intelligent dog and his human 'pet' Sherman, travelling through time in Peabody's 'Wayback Machine', setting history on course through programmed encounters with famous historical figures.

Bullwinkle Studios is a venture between family entertainment company Classic Media and Jay Ward Prods. Sprocketdyne's Rob Minkoff/Jason Clark will produce with Jay Ward's daughter Tiffany Ward.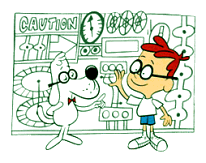 "V" ALIENS HUNGRY FOR NBC RETURN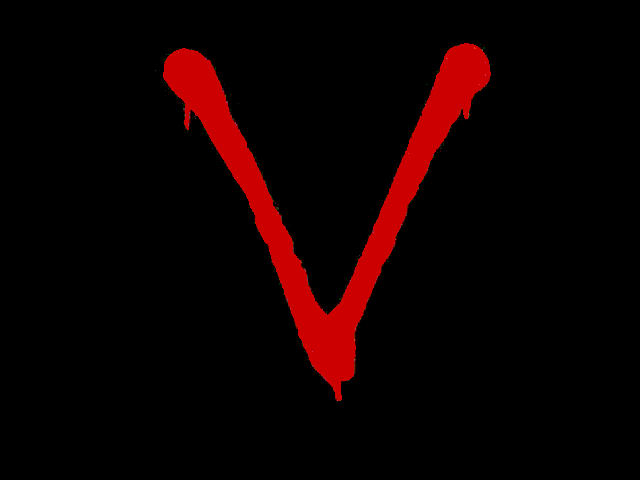 NBC has made a script commitment to Warner Bros. TV for "V: THE SECOND GENERATION".

Kenneth Johnson, creator of the 1980's TV series "V" is back on board to write, direct/executive produce the developing project and is currently in talks with original stars Marc Singer, Robert Englund, Jane Badler and Faye Grant.

Premise of "V", first airing May 1983, revolved around a legion of aliens, encircling the earth, whose stated purpose is 'to serve man'. Unfortunately their mission statement turned out to be more culinary than benevolent and the reptilian-visitors eventually dominated the planet.

"The Second Generation" is set 20 years after the original, with the 'Visitors' still in control of the Earth.

"The alien force is deeply entrenched, has turned many Earth people into followers and is sweeping them toward a dangerous new conquest," said Johnson.

"The Resistance seems to be fighting a losing battle when suddenly Earth gains a powerful and mysterious new ally."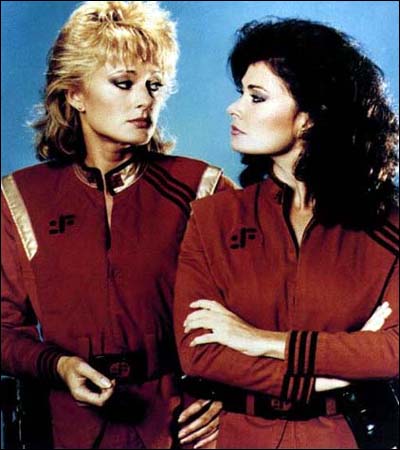 REVOLUTION PREPARES FOR THE RELEASE OF "HELLBOY"
Revolution Studios' supernatural action adventure film "Hellboy," written and directed by Guillermo "Blade 2" Del Toro and based on the popular Dark Horse Comics series of the same name, will be released across North America on the Memorial Day weekend 2004, it was jointly announced by Revolution Studios Partner Tom Sherak and Jeff Blake, Vice Chairman of Sony Pictures Entertainment.

The film stars Ron "Beauty and the Beast" Perlman, Selma "Legally Blonde" Blair, John "Alien" Hurt and Jeffrey "The Larry Sanders Show" Tambor.

"We are confident that with Guillermo Del Toro at the helm, 'Hellboy' will deliver the fantastic action, special effects and excitement that summer moviegoers have come to expect," said Revolution Studios Partner Tom Sherak.

"The swell in business over Memorial Day weekend is an excellent spot to place an event-style project like 'Hellboy,'" said Jeff Blake, Vice Chairman of Sony Pictures Entertainment, "especially given the current playability of comic book-based films. 'Hellboy' not only has a loyal core following but is joined by a growing general audience making this date the perfect choice."

"Hellboy" is being produced for Revolution Studios by Lawrence Gordon, Dark Horse Comics' Mike Richardson and Lloyd Levin. Patrick Palmer is serving as executive producer and Dark Horse Comic's Mike Mignola is serving as associate producer. In addition, six-time Academy AwardŽ-winner Rick Baker ("How the Grinch Stole Christmas," "Men in Black," "The Nutty Professor," "Ed Wood," "Harry and the Hendersons," "An American Werewolf in London") is creating the special makeup effects for the film.

Born in the flames of hell and brought to Earth for the purposes of evil, Hellboy (Perlman) was rescued from sinister forces by the benevolent Dr. Broom (Hurt), who raised him to be a hero. At Broom's Bureau of Paranormal Research and Development, Hellboy forms an unlikely family with the telepathic "Mer-Man" Abe Sapien (Doug Jones) and Liz Sherman (Blair), the woman he loves who can control fire.

With their fantastic powers they stand as the only line of defense against the evil that threatens mankind ... hidden from the very society they protect.
SINGLETON IS FRONT-RUNNER TO UNLOCK MARVEL'S "LUKE CAGE"
Director John "2 Fast 2 Furious" Singleton is the front-runner to direct Marvel's "LUKE CAGE" for Columbia Pictures. Columbia is currently fast-tracking the property with screenwriter Ben "The Big Hit" Ramsey penning the script, based on the Marvel Comics' character.

Producers of the super-hero actioner will be Neal Moritz for studio-based Original Films and Marvel Studios Avi Arad.

"LUKE CAGE" is about a former gang member framed for a crime. In prison, he volunteers for a medical experiment that gives him super-strength and bulletproof skin.

Director Singleton has been talking up directing "LUKE CAGE" as far back as the press rounds for Columbia's 'Baby Boy'.

*** FROM JUNE 2001 ***

'Comics2Film' followed up on recent rumors that filmmaker John Singleton is attached to the big screen version of Marvel's "Luke Cage".

A few weeks back, the 'Sneak Peek' website ran an interview with Singleton, whose new movie "Baby Boy" is in theaters now. Singleton told that site that he definitely will direct the movie adaptation of Marvel comic book hero Luke Cage.

We checked in with Kevin Feige, Senior Vice President Marvel Studios. Feige couldn't talk about the details of the project except to say, "Singleton is a big fan of Luke Cage, and we're a big fan of his."

'T3' TEAM SADDLES UP FOR WARNERS "WESTWORLD"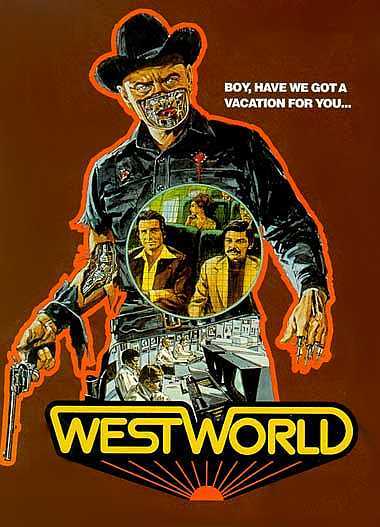 "Terminator 3: Rise of the Machines" screenwriters Michael Ferris/John Brancato will script "Westworld," the Warner Bros. remake, produced by Jerry Weintraub and Arnold Schwarzenegger.

The team also wrote the upcoming Halle Berry-starrer "Catwoman".

Schwarzenegger will portray a 'good guy' vacation guest this go-round, rather than typing himself as a killer robot that turns an Old West vacation into a nightmare for a group of tourists.

"It is the same idea, but this Westworld will be a much bigger place," said Weintraub. "Hopefully, we can get it made as Arnold's next one ..."



STAY TUNED

WEBMASTER : MICHAEL STEVENS

BEASTMASTER : COMMAND ENTERTAINMENT