SCI FI SCHEDULES A 2003 TV DEBUT ...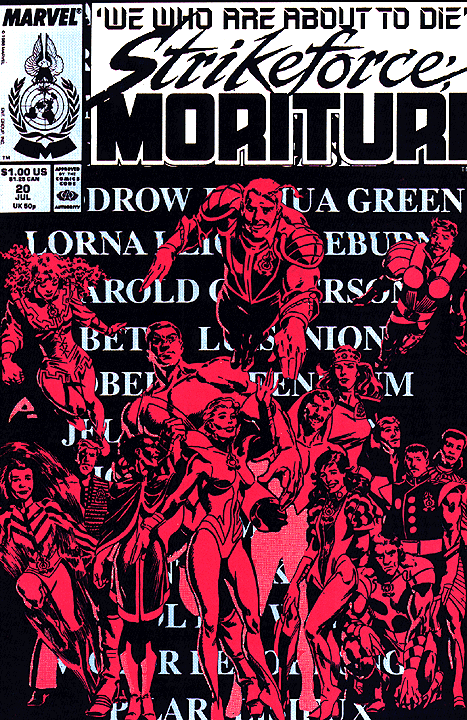 SCI FI Channel is developing a series based on Marvel Comics "STRIKEFORCE : MORITURI".

Titled "A THOUSAND DAYS" the show is scheduled to air in 2003.

Premise of the original 1980's comic book series centers on 21st century soldiers who are enhanced with super powers, only to gain a short-lived life-span set at 1,000 days.

Matt Holloway and Art Marcum will script and executive produce with Ben Silverman.

" ... born of a potential reality, but still in the great superhero arena," Silverman said.

SCI FI president Bonnie Hammer says " ... we've set our own bar with our original programming now ...everything we do has to be of a certain level ..."